Featured Therapists:
Every month, PTCNY features two of our member therapists. This month we'd like to introduce you to: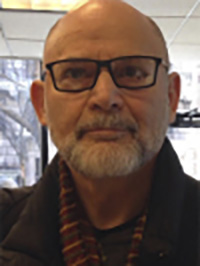 Modes of Treatment:
Individual, Couples, Group Psychotherapy
Specializations:
Anxiety and Panic Attacks, Bipolar Conditions, Career and Work Concerns, Creativity Challenges, Depression, Financial Stress, Gay, Lesbian, Bisexual and Transgender Issues, Grief, Separation and Mourning, Health Issues, Interpersonal Issues, Men's Issues, Personality Disorders, Phobias, Separation and Divorce, Trauma and Post-Traumatic Stress
Therapeutic Modalities:
Psychoanalytic Psychotherapy, Mindfulness Based Psychotherapy
Hank Blumfarb, LCSW
I have been in clinical practice since 1979. I have taught and published in the field and have appeared on radio and television.
I have a solid foundation in the various psychoanalytic depth psychologies and psycho-neuro-biological perspectives. I have been integrating Buddhist and Yoga psychologies and practices over the last fifteen years.
One of the outcomes of my personal and professional journey is the development of my center: SELF~CARE MATTERS: CREATING SPACE for POSSIBILITIES. My aim is to assist individuals to recognize and appreciate the EXTRAORDINARY in the ORDINARY in meeting the challenges in their daily lives. The journey involves developing and maintaining the capacity to continually improve one's functioning in the various Self~Care domains (body, mind & spirit).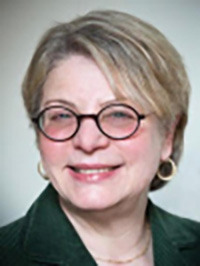 Modes of Treatment:
Individuals, Couples, Supervision
Specializations:
Aging, Anxiety and Panic Attacks, Caregiver Stress, Creativity Challenges, Financial Stress, Health Issues, Interpersonal Issues, Men's Issues, Phobias, Women's Issues
Therapeutic Modalities:
Cognitive Behavioral Therapy, Executive Coaching, Hypnotherapy, Stress Management: Breathing Practice, Meditation
Ellen C. Cohen, Ph.D., LMHC
I work with adults (including geriatric) to relieve suffering and enhance their ability to feel high-level well-being. Sometimes relatively quick change is possible through learning tools and skills. These opportunities for learning I address through a variety of techniques that people learn to use on their own.
Sometimes the work requires more exploration and time. This happens when a part of us wants to make a change, but another part of us is not yet on board, and for good reasons. Beliefs outside our awareness may drive our behavior and feelings, beliefs may be in conflict with our values, and sometimes we have apparently conflicting goals.
Whatever the issues or needs, my approach depends on how the client and I can most effectively partner to achieve their goals. Hopefully the transformational process can include laughter, play, and fun.